Not only will your bridal party be the friends (and family) who stand next to you while you and your partner say your vows, but they will also be supporting you throughout the planning process and well beyond the wedding day. Needless to say, deciding who should be in your bridal party can be a very difficult question to answer. Some of the questions that you may have swirling around in your head are probably things like: "How many people should be in my bridal party?" "Do I have to invite family first?" "Can I have guys in my bridal party?" and "What's the difference between a bridesmaid and a maid of honor, anyway?" Don't worry, I'm here to help! Hopefully, this post will give you some clarity into what your bridal party will look like, and the confidence to make some difficult decisions (because there's no way around it). 
Think about your wedding size
The standard number is 5 on each side, but this can change depending on the formality of your wedding, and your personal preferences! If you're having a micro-wedding, think less than 50 guests, then I recommend choosing 2-4 people for your bridal party. Planning a large, 150+ guest wedding? You could go all the way up to 10 in your party. It's also important to consider if you want an even or odd number, and to double-check with how many people your partner will choose. Ideally, the numbers will match up on both sides of the aisle! 
Include brothers & sisters
Do your best to include not only your siblings, but your partner's siblings into the bridal party as well. If either of you have big families, you can both agree on an age where you draw the line (no one younger than 21) or choose who you're each closest to. You can still include other siblings into the wedding day by asking them to be ushers, flower girls, ring bearers, or to pass out programs. Remember, it's just as important to include your partner's siblings, because they'll be around long after your 15-year anniversary, and they'll eventually be your children's' aunts and uncles (if you decide to have kids!), so it's important to make sure they feel welcome. 
Consider your expectations
Create a list of expectations for both bridesmaids and the MOH, and evaluate each of your friends' abilities with the expectations in mind. If you have a best friend who's always late, and seems like her life is constantly hanging by a thread, then she probably isn't the best person to be the Maid of Honor. Keep in mind that the MOH is essentially an extension of your wedding planner, and your right hand gal throughout the process. She'll also organize your  bachelorette party, and perform a toast at the reception. Bridesmaids make up the rest of your entourage, so it's important to choose people who will work well together in a group. As the bride, the last thing you want to do is break up fights between your bridal party!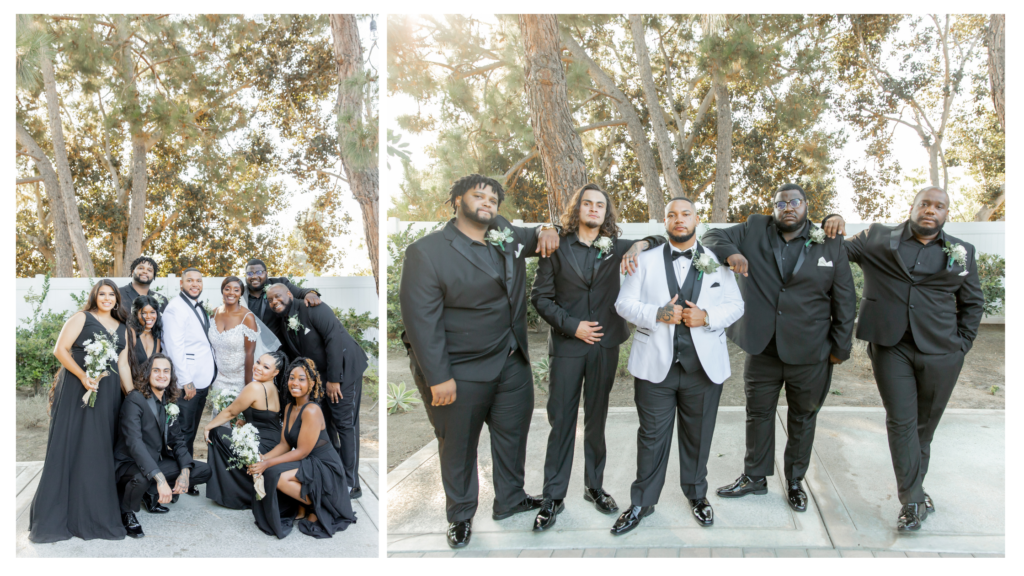 Remember their budget
Being in the bridal party can get expensive, fast. Between purchasing their bridesmaid dress, to gifts, to attending the various pre-wedding events; bridal shower, engagement party, bachelorette party, etc, it's definitely not feasible for everyone. Don't assume that your friends can afford being members of the bridal party, and put them in the uncomfortable position of having to decline due to cost. Instead, if you think some of your entourage might not have the budget to be part of your bridal party, call them ahead of time and talk it out before officially asking them. That way, they can let you know if it's something they can afford, and you can offer them a few other VIP wedding options if they can't make it work with their budget. 
At the end of the day, your bridal party will be spending a lot of time with you throughout this process. Make sure you choose people who have positive, can-do attitudes because no one wants a Negative Nancy or a Bridesmaidzilla on wedding day. Also, your wedding is yours, and you have the right to choose your bridal party, whether that means asking 10 of your friends, or simply having your mom be the MOH with no other bridesmaids, the decision is yours. There's no rule against having brides men, or grooms ladies, so don't let that deter you either! 
If you loved these wedding photos, follow me on Instagram for more! 
Looking for a wedding photographer in the Southern California area? Click here to fill out my contact form, and I'll be in touch! While you're here, check out this post all about bridesmaids gifts!