If you've been to a wedding in the last ten years, you've probably seen several wedding guests who seem more absorbed in capturing the best shot for the 'gram than actually soaking in the moment. As a photographer, it's definitely harder to capture those picture-perfect moments of the bride and groom at the altar when everyone is holding their phones up to also capture the moment for themselves. Listen, I get that people want to remember your wedding, but let's be honest here. The majority of those photos and videos will probably end up buried in the Camera Roll, never to be seen again. Is it really worth it to have your Aunt Kim's phone ruin you walking down the aisle and blocking your fiancé's face or even your first kiss photo, just so she can get her own? Many couples agree that it isn't, and decide to have an unplugged wedding to prevent things like this from happening in the first place. So, let's get into the pro's and con's of having an unplugged wedding!
What is an Unplugged Wedding?
You may be asking yourself, what is an unplugged wedding? Essentially, an unplugged wedding is when the wedding couple requests that their guests refrain from using their cell phones during the wedding. Whether that request is only for the ceremony, or during the entirety of the celebration is completely up to the couple! Usually, unplugged weddings that I photograph are only unplugged for the ceremony, allowing guests to take selfies and TONS of photos throughout the rest of the day. Some couples ask their wedding guests to keep phones away for the entire wedding, from ceremony to reception. The choice is completely up to you!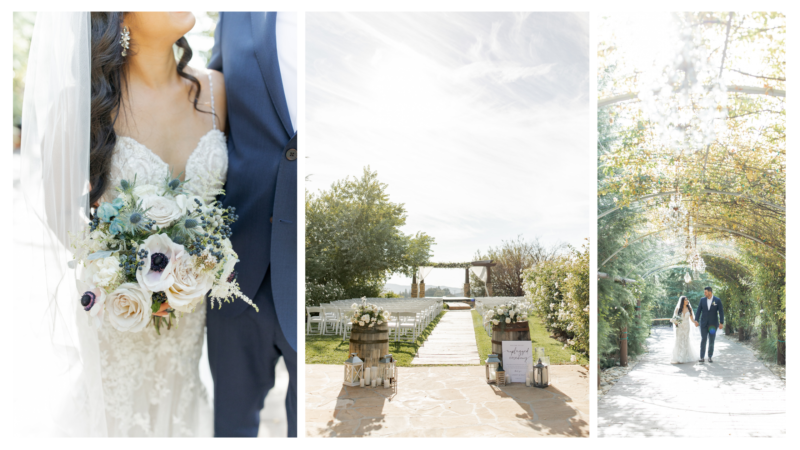 The Pro's of an Unplugged Wedding
From a wedding photographer standpoint, there are so many pro's to having an unplugged wedding! First and foremost, the photographer and videographer don't have to compete with guests' phones for an unobstructed view of you during your wedding. After all, you're paying for your wedding photographer and videographer to capture the moment, so why would you let grammy's huge iPad get in the way of that investment?!
Another big pro that I've heard from many wedding guests is that an unplugged wedding allows everyone to be in the moment. Instead of watching you say your vows through a phone screen, guests get to actually be a part of the lifelong memory. You'll also love looking into the audience and connecting with your guests instead of staring out into a sea of devices. 
Extra bonus: Worried about your guests posting about your wedding on social media before you even get your professional photos back? This is an extra way to ensure that no one will spoil your big reveal! 
The Con's of an Unplugged Wedding
To be honest, there aren't many con's to having an unplugged wedding. Besides the potential grumblings of your teen cousins, who will be mildly upset that they have to put away their phones for the 30-minute ceremony, most of your wedding guests will be understanding. After all, it is YOUR day, and they're all attending in support of you and your partner. 
If you're worried about how to explain your unplugged request for your wedding, I highly recommend giving everyone plenty of warning about the change. Include a blurb in your wedding invitation along the lines of, "During the ceremony, we kindly ask that you silence and put any devices away so that we might enjoy the beauty of the moment all together." Remind guests of the request on the day of the wedding with a simple sign, include it in the wedding program, or have someone make an announcement before the ceremony starts! 
Want a more hands-on way to make sure people can't fight the urge to pull out their phones? Set up an area where guests can tag and stow phones safely in baskets or bins, with a cute sign like "Hold the Phone!" Hopefully, your guests will get the hint! 
In case your partner's aunt is feeling especially anxious about not getting photos of you walking down the aisle, let your guests know that you'll send them a link to the digital photo gallery as soon as your photographer sends it to you. That way, your guests know they're still going to get photos of your special day, and they'll definitely be WAY better than anything captured on an iPhone. 
If you're loving the idea of having an unplugged wedding, check out some of my other wedding planning tips on my blog here! 
Want even more photo inspiration? Follow me on my Instagram for more, or head to Pinterest to save ideas to your wedding boards! Looking for a wedding photographer in the Southern California area? Click here to book me. 
Good luck with your unplugged wedding!
Xoxo, Shelby