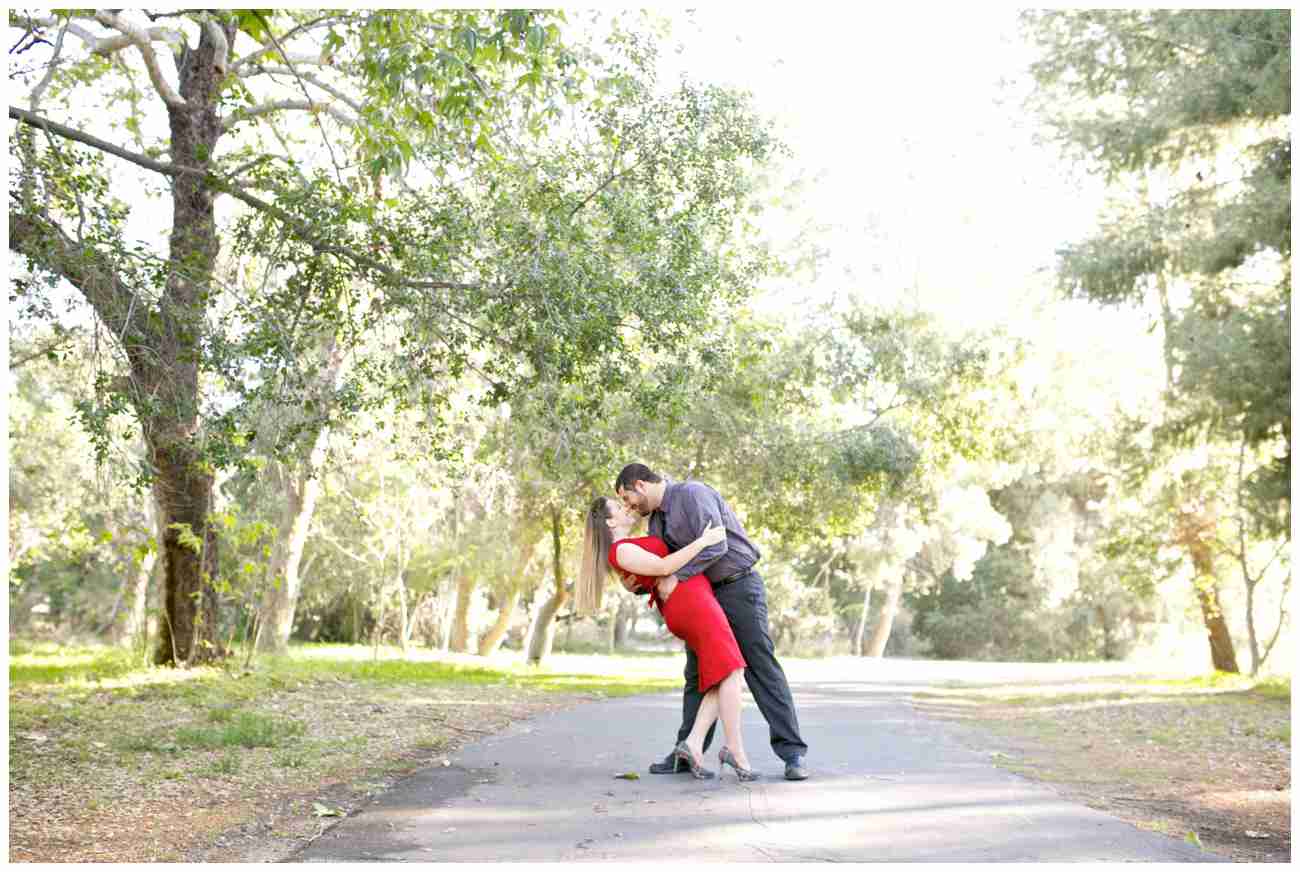 These two were co-workers at Disneyland before they became good friends. While their friendship formed, their co-workers could see how much light, love, and fun they have together and insisted they should date. They ignored them. Well, life did it's own thing and their friendship turned into a relationship. As time passed, they got engaged and now planning for a wedding for this October!
It's crazy how life can do that? You don't think something will happen and it does? I love that it did for these two, because Josh and Kortney are perfect for each other. When I first met them earlier this year, I could instantly see their connection and love. They just radiate off of each other! 🙂
When it came to planning their engagement session, they wanted something full of nature. Josh loves green areas and Kortney loves water. Yorba Linda Regional Park was their pick for their engagement session, as it had best of both worlds (in their case! hehe!).
When they showed up, they were in the cutest outfits!! I loved Kortney's bold red dress, her hair, and Josh's outfit that matched!
Their second outfit was a little more casual and we got to play around more. I didn't realize Kortney's earrings until I started editing their session and I giggled. When scrolling their their session, take a look! 🙂 They are so cute and totally scream not only her, but them as a couple.
I truly enjoy how different and unique every client of mine are. Their personalities, their interested, etc. It all fills my heart knowing I get to know so many different types of people. 🙂
I am so excited to see all their hard work come together, this October for their wedding!!
Now, time to enjoy some bright, big smiles, and happy photographs from their engagement session 🙂
XOXO,
Shelby Danielle
{Follow me of Instagram for daily updates: @ShelbyDaniellePhotography}