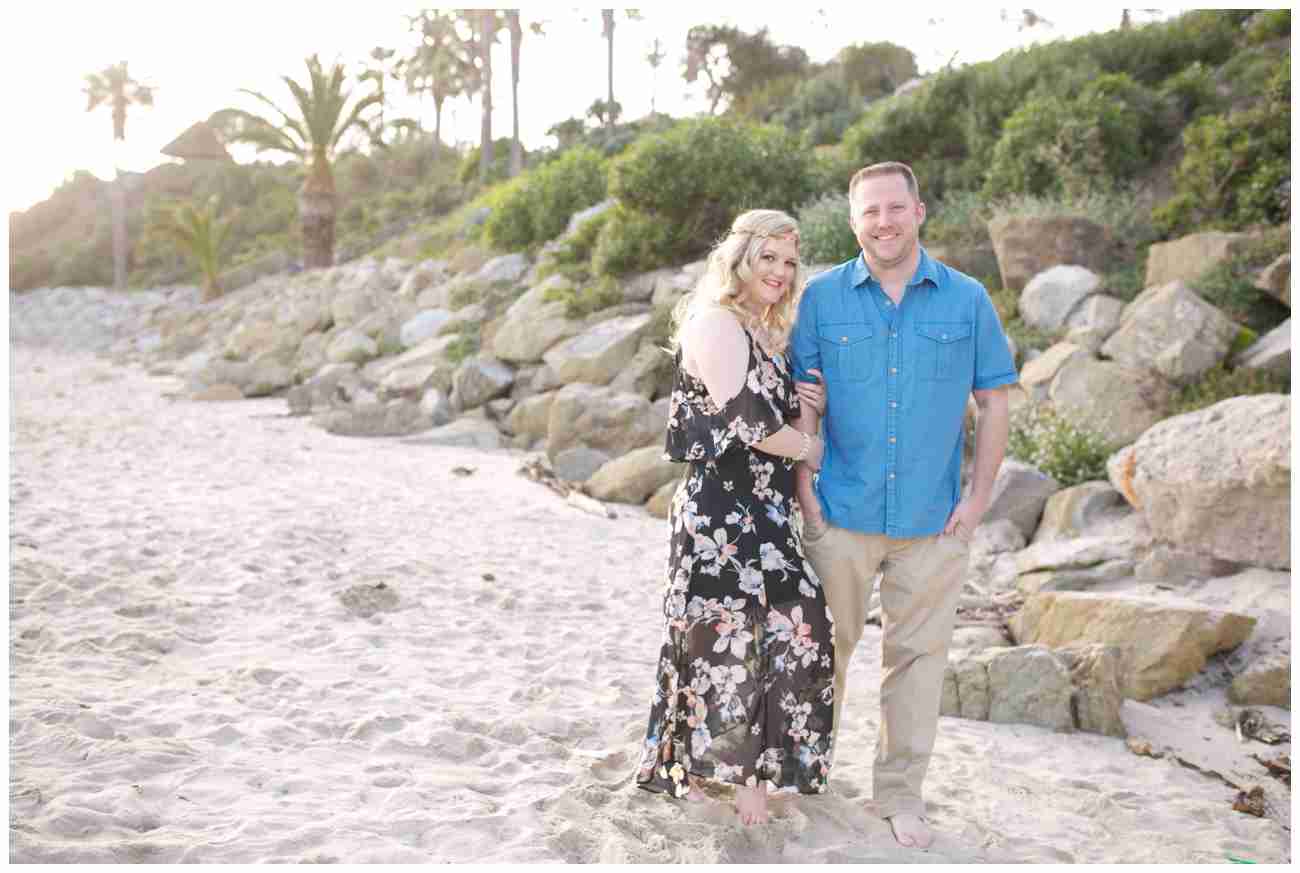 This blog post is going live from thousands of feet up! I am on my way to Paris, France, but I am just so excited to be sharing this blog post with you all!
Crystal was referred to me by a fellow photographer and I could not be anymore blessed that she was. Crystal is actually a photographer herself. She contacted me for an anniversary session during the time of her and Steve's 5 year anniversary getaway here in Southern California and was on a time crunch. With a blessing in disguised, a few sessions got rescheduled a few days before she contacted me and one of the dates she was interested in was a day that opened up!  Woohoo!
Since they were coming from Colorado and staying in Orange County, it was bound to have a session at the beach. We discussed beach options and the beautiful Laguna Beach was the one they chose. I arrived a little early to their session to relax and enjoy the beauty of Laguna. While I was waiting for them, it was a little chilly with overcast and not much sun. Once they arrived the sun started shining and it gave us such GORGEOUS light!
Not only did we receive gorgeous light during their session, but Crystal and Steve have such bright personalities and their loved just shined SO bright! We had only met right at their session, but as soon as their session started, we instantly clicked! As I began photographing them it was clear to me how in love they are and it actually felt more like an engagement session instead of an anniversary session. They were full of fun and laughter. I wish we had even more light that night because I adored photographing them and our time together felt so short.
This session has become one of my absolute favorites and I am ecstatic to be sharing it with you all! 🙂
Enjoy and please do share your thoughts in the comments below, they sure are appreciated!
XOXO,
Shelby Danielle
{Follow me of Instagram for daily updates: @ShelbyDaniellePhotography}