We are a day away from thanksgiving! YAY!! Anyone else counting down the time until they can fill our bellies with yummy food and fill our souls with great conversations with their family members? I sure am! 🙂
Today, I thought I would share a cute and fun sweet heart session I had with Alli + Luis!
These two were the first to be photographed in my new area that I live in! They traveled from Orange County to come be photographed by me in Chino Hills, CA! I have known Luis for years and I have known Alli for almost a year now and the fact that they traveled to me melted my heart!
They did hit traffic on the 91 freeway on a Friday evening.. the worst! Which made them run late to the session, but with knowing my camera and working with my clients, I made sure we got as much as possible for their session with the available light we did have!
Our first location, which was a local park, actually ran out of light because the mountains were blocking the sun! So, we decided the travel around the neighborhood the park was located in! We ended up finding this cute little hill that we hiked up. Once we found the light on the hill looking out to Chino hills and Chino, we fell in love!
We made our session quick, but working with these two made it so easy!
Their love, enthusiasm, and sense of humor made it a session to remember! 🙂
So excited to work with these two in the future!
Hope everyone has a great Thanksgiving + weekend ahead!
XOXO,
Shelby Danielle
{Follow me of Instagram for daily updates: @ShelbyDaniellePhotography}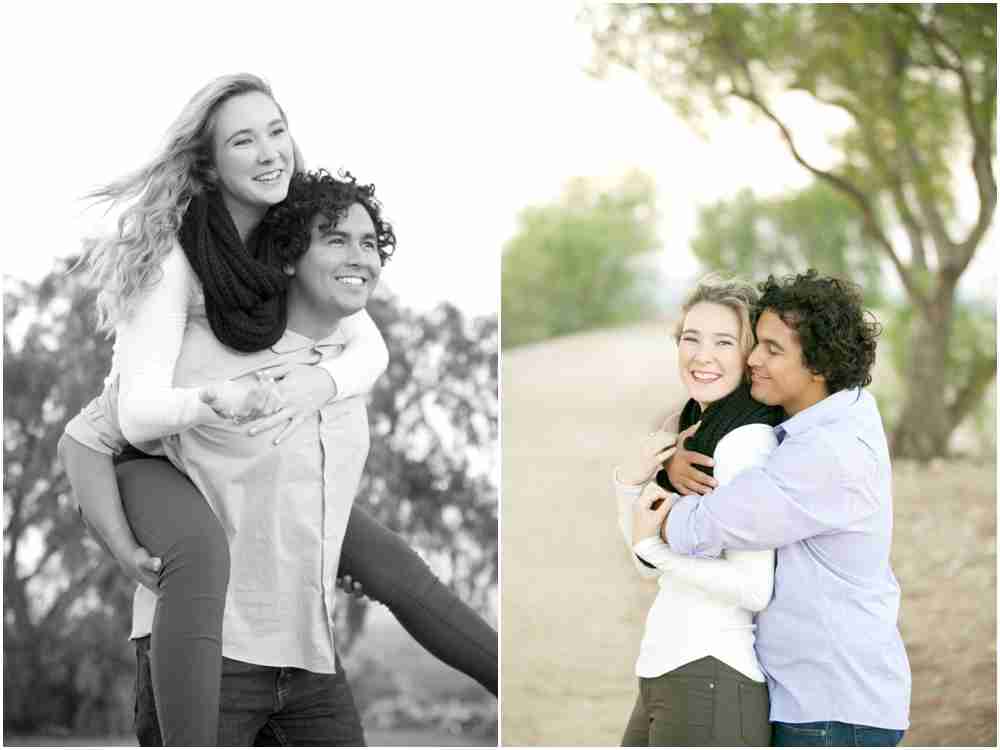 I love this photo above! It seriously describes their relationship! Luis always a goof and making Alli laugh! 🙂