Happy Friday!! Woohoo! I am so excited to be finally sharing a blog post of my work after a long two months! I have so much to catch you up on and I am so excited to share. Today, I am sharing Alex + Austin's wedding day!!! 😀
These two just welcomed their first baby boy this last week and today actually marks their THREE month anniversary!! 😀 I couldn't help but think this is the perfect time to share their wedding day here on the blog.Right? hehe!
It was such a treat to meet with Alex over a year ago to first start planning for her wedding day photography coverage. Then, quickly April came and BAM! Their wedding day was already here and it was such an honor helping them capture their big day. We started off their portraits at Eisenhower Park, in Orange, CA. Then we went ahead and had their ceremony and reception at the Villa in Orange, CA.
Their day was one of my favorites. I knew everyone in the wedding party and they had so many guest I knew and it was such a treat being able to see everyone and be apart of the newlyweds celebration along side some great people.
These two just radiate off so much love and fun! You can tell these two are best friends and I think that is so important in a relationship. Austin keeps Alex laughing and Alex keeps Austin grounded. It is the perfect match! 🙂
Congrats to these two on not only their marriage but welcoming their baby boy!!
XOXO,
Shelby Danielle
{Follow me of Instagram for daily updates: @ShelbyDaniellePhotography}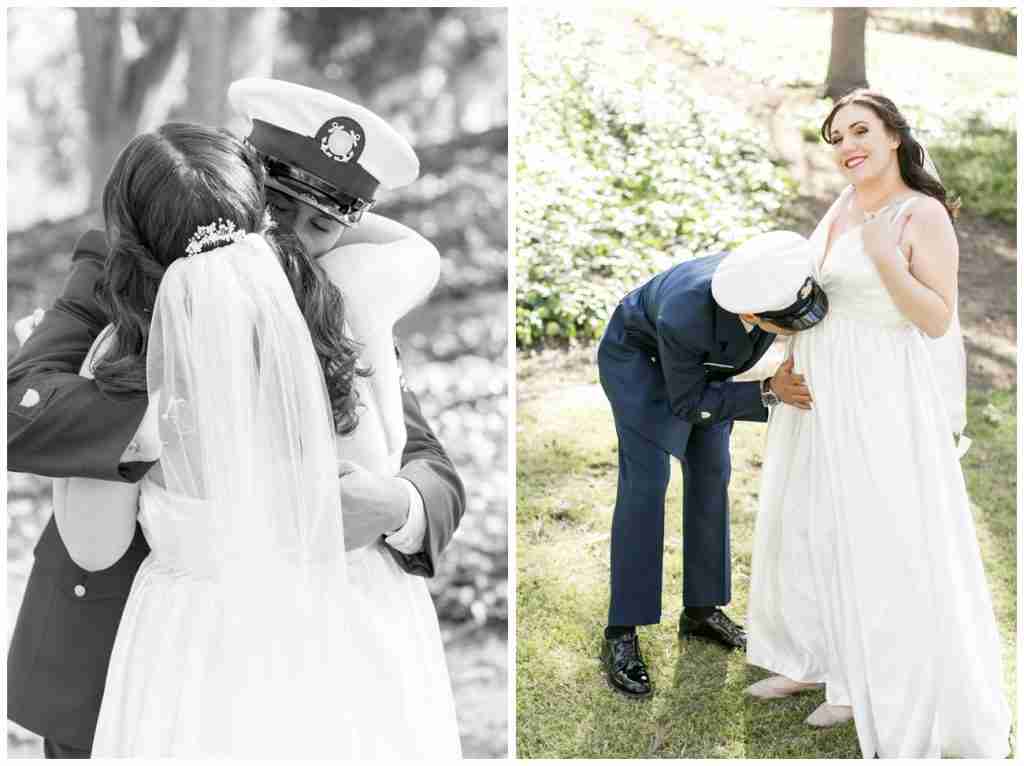 I love their wedding colors. The blues compliment the reds so well! I also instantly think of the American Flag colors and it is the perfect fit as Austin helps serve our country! 🙂